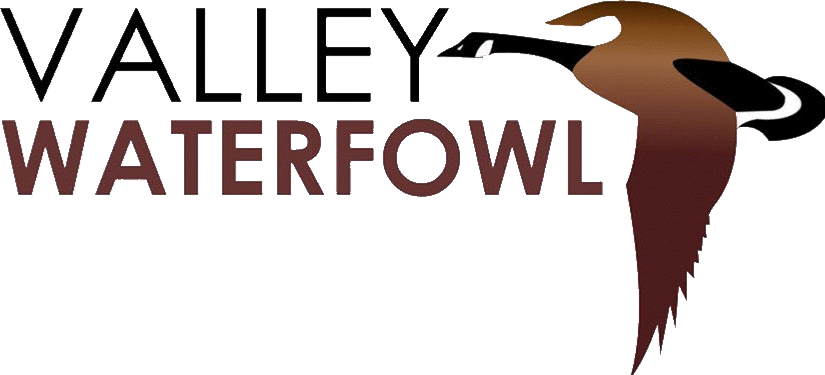 Valley Waterfowl is a nonprofit orginization designed
"For Hunters by Hunters"
​"For Hunters by Hunters"
Valley Waterfowl works throughout the Pacific Flyway, with our home office located in Lodi, California which is in the heart of the San Joaquin Delta. We were founded in 2003 by a group of hunters who wanted to increase hunting opportunities for waterfowlers throughout the Pacific Flyway, while increasing waterfowl numbers.
Influencing the future…
Valley Waterfowl strongly believes that the key to a successful hunting season starts with good habitat. Because of this we are involved with area landowners to help increase their habitat for wintering waterfowl. This is done by constructing and maintaining nesting huts and wood duck boxes, as well as educating them on how to better maintain their land, in ways which would benefit waterfowl.
Involving our youth
We feel that the youth of today are very important to the future of waterfowl hunting, and thus we support and promote youth involvement by offering free hunter safety courses to our members. We plan to participate in youth hunt days as well as keeping the youth involved in our nesting projects. In a day and age of growing youth delinquency, we strive to instill our youth with good values and a positive understanding of nature.
Keep it local!
All proceeds of Valley Waterfowl work to support local projects. Our funds are used to benefit our members and waterfowl throughout the region. Unlike similar organizations we believe that our members deserve to see and locally benefit from their contributions. The innovative idea behind Valley Waterfowl, which separates it from other organizations, is not only its focus on the preservation of local wetlands but also the organization's emphasis on promoting continued and new opportunities for local hunters to enjoy our hunting heritage.
Making a difference…
The involvement of hunters and those interested in waterfowl conservation is paramount to the success of Valley Waterfowl. The critical state of west coast sporting opportunities demands immediate attention and change. Valley Waterfowl is the new unified voice for the Pacific Flyway. To begin making a difference today, print out and return the membership form to Valley Waterfowl headquarters or contact a Valley Waterfowl representative.
About us
Our Mission Statement:
Our goal is to improve hunting opportunities for our members by working with area landowners to improve wetlands and habitat for local ducks and geese. We work to increase waterfowl numbers by installing mallard nesting huts, wood duck boxes, and providing directed predator control methods in specified areas. Duck and goose hunting is part of our heritage, and because of this we have began to secure hunting locations through leases that are available to our members on a draw basis. Once we have raised the necessary funding through contributions, we plan to purchase our own properties, which will be designed specifically to benefit waterfowl and to provide increased hunting opportunities for our members.